It is easy enough to tell that here at Spice Dinners, we are fans of a bit of spice in our meals. From curries to pad Thais, kormas to Mexican food, we believe that every dish can be improved with the smart addition of the right spice or spices. As we've before, we also believe that the use of spices isn't only limited to savoury dishes. In fact, we are absolutely certain that spices are a vital ingredient to sweet dishes too!
The great thing about home baking is that you can really make a recipe to your taste, while at the same time wowing your friends and family with your brilliant creations. Home baking is now more popular and innovative than ever, and if you haven't jumped on the bandwagon yet, then now is definitely the time! Read on to find out some of our favourite recipes that include a bit of spice.
Pulla
The strangely named pulla is actually a type of very simple sweet bread that hails from the Scandinavian country of Finland. Usually enjoyed with a piping cup of coffee (of which the Finns drink a lot!) as a mid-morning or mid-afternoon break, it is one of the staple sweet treats of the country, as is enjoyed by young and old alike. Made with white flour, vanilla sugar and flavoured with favourite Scandinavian spice cardamom, this fragrant and light bread is a delight to make, especially since we don't really have anything like it in our own shops. You can easily find recipes for this simple sweet bread online, and if you do decide to make it at home yourself, then individual buns are much daintier somehow even more delicious, so wow your friends with a bit of chic Scandinavian baking.
Strawberry Jam Tarts with Pepper
For a more quintessentially British sweet treat, we have to plump for the oh-so-delicious and easy to make strawberry jam tarts. Especially if you decide to use the shop-bought and pre-pared short-crust pastry alongside a good quality strawberry jam, you can really knock this up in under half an hour. In order to make them a bit more refined and unusual though, when spooning the jam into the tart cases, mix a tiny amount of finely ground pepper into the jam. Do this carefully to taste, and you will find that exactly as the experts have said all of these years, that the pepper really does enhance and bring out that yummy strawberry flavour.
Ginger Nuts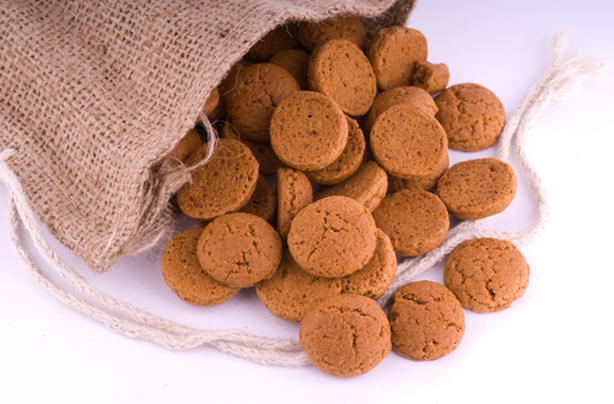 We Brits really love our biscuits and one of our most favourite and long-standing classics have to be the spicy and crunchy ginger biscuits. These are easy enough to make, and once you've mastered the knack of making them, you'll never want to buy them again. For the most tangy and pungent ginger flavour that you can imagine, peel and finely grate your own ginger. It will make the flavour much more concentrated and potent and will really give a flavoursome kick to this recipe favourite.